As we all know, faux fur throw is too difficult to clean for ourselves. We usually sent the throw to dry cleaners, but how to clean it at home?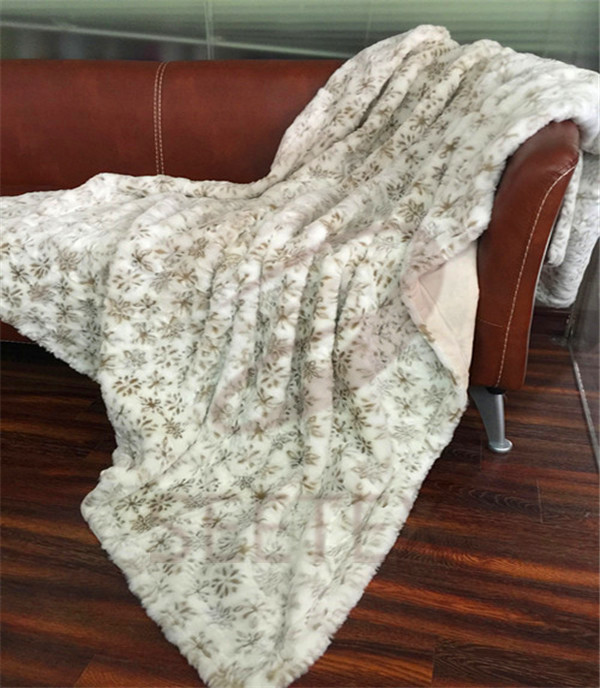 Wash blanket. First, you should put the warm water of about 30 ° C to the container, and add an appropriate amount of neutral detergent. Then soak the blanket into the container, soak for 20 minutes. And then gently scrub carefully repeated, the felt in the dirt released, to sewage, repeatedly rinse with water, squeeze out the water. Finally dry it. During washing you do not use bleach and do not put in the dryer drying.
Dry blanket. After cleaning the blanket in a cool dry place to dry, and then the sun. First you should put level blankets hanging on the laundry pole, then a clean cloth covers over on thin blankets, reverse rotation sun 1-2 hours, finally collect it after cool thoroughly.
Blanket collection. You should always be placed under the blanket sunshine and gently pat, so adhering to the blanket of sweat, dust and dander are removed, and carefully combed hair, can be maintained carpet surface clean, fluffy and soft in daily use.
I perfer to snow pattern faux fur throw, and you?