Do you have a fake fur garment? Perhaps a glimmer of fur around your Uggs or the hood of your coat? Then, in all likelihood, you may be wearing real animal fur.
Do you know if what you are wearing is really 'faux fur' or not? The problem is that they often blend real fur with fake fur to line a hood, jacket or boots so legally that can say it's fake fur but, in reality, it's not.
So the question remains, is what you are wearing fake at all? The subsequent question has to be, why don't people care about what they are wearing? In the first article in this series I outlined the social 'normalising' of fur by celebrities, and how that's filtered down, so we see adverts just like those in the 50s, linking fur with wealth and status, and fur advocates are winning the fight on all fronts, and there is always someone willing to show it is cheaper to torture animals for their fur than manufacture completely fake fur - making fake fur uneconomical as the high street brand names seek to protect their profits. As long as people find a fur trim alluring, then dogs and cat will be killed in many countries to make them. The only way to stop the mass killing of so many animals is to stop buying fur, in any regard including fake - now that is taking a stand - or at least insist that the high street retailers have proof on their products that the fur is 100% fake and anything with any tiny amount of animal fur on has to be classed as real animal fur.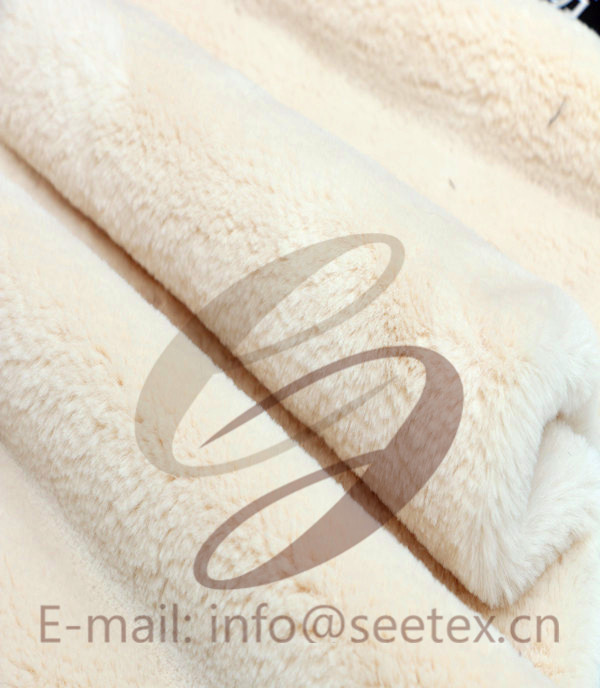 Our company can promise our fur is 100% fake, welcome to consult us at your any time. We provide fake fur fabric and fake fur finished products such as faux fur home textile.