There is just no way you can make a faux fur rug and have it actually function well in real life, right?
Step 1: Resize
Lay out the rug underlay and the faux fur fabric and cut them to the same size.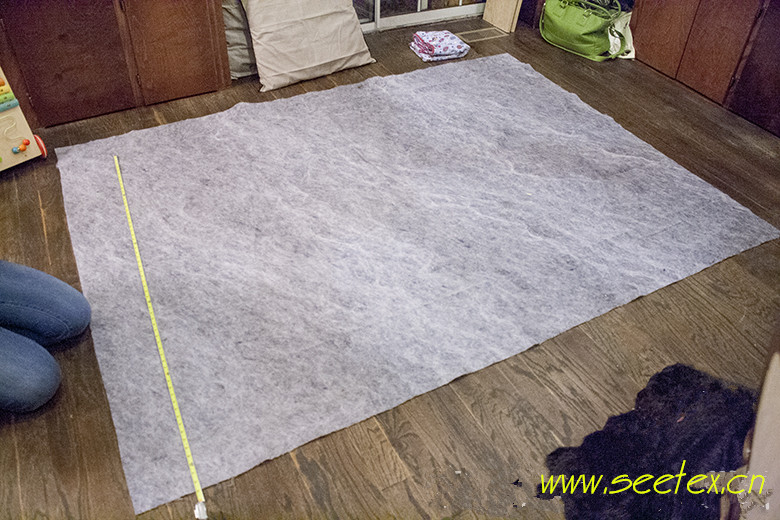 Step 2: Velcro
Lay the fur face-down on the floor, lay the underlay on top and get them perfectly lined up. The underlay is anti-slip so it'll stay in place pretty well while you work. Now fold back a corner of the underlay and hot glue the velcro strips in the corner.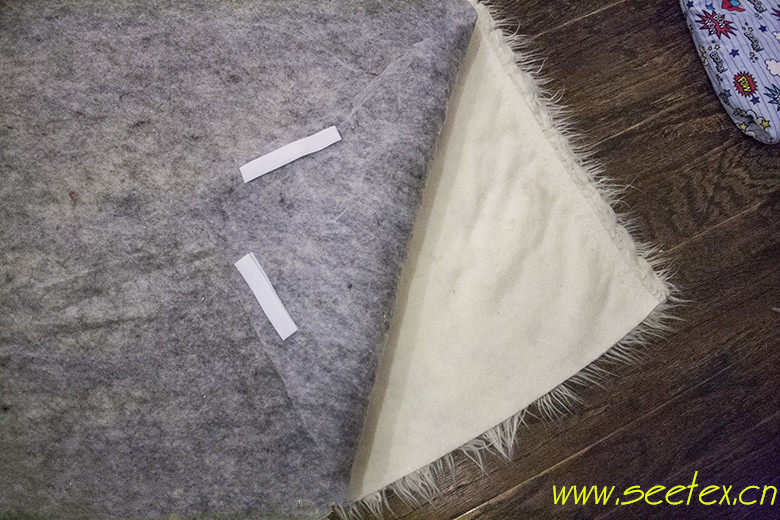 Then put hot glue on the other half of the velcro, and lay the underlay back onto the fabric so the velcro gets glued to the fabric.
You can add some more velcro down the edges of the rug too for extra security. We placed them in these spots:
Step 3: Be amazed
Here's what's so awesome about the fact that you just used velcro: in the future, you can remove the fur from the underlay and wash the fur. In your washing machine!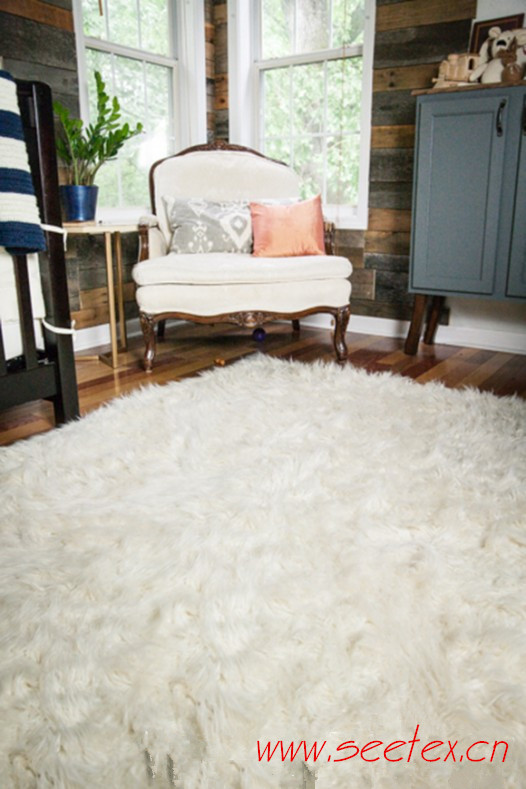 If you're feeling adventurous and know you want to keep this rug around for a while (or wash it a lot), you can sew the velcro in place instead of using hot glue. But Erin actually just set the rug underlay on the ground, put the fabric on top of it, and didn't connect them at all for a long time – until I had a chance to come over and put it together with her – and it actually worked pretty amazingly without being velcroed (velcro'd?) at all. The underlay is anti-slip so it holds the fabric in place and adds extra cushion even if you don't use the velcro.
To make a larger size…
The long pile on the fur fabric hides a multitude of sins. It'd make it really easy to hide a seam, so you could sew two 64″ strips of faux fur together and make an 8×10 rug (or larger!) relatively easily.