A faux fur rug is your favorite. Whether the style or the price. But you are dissatisfied with it color. Buy or not? If I was you, I will buy. Beacause I can change its color. I will share you the method of changing its color as followings: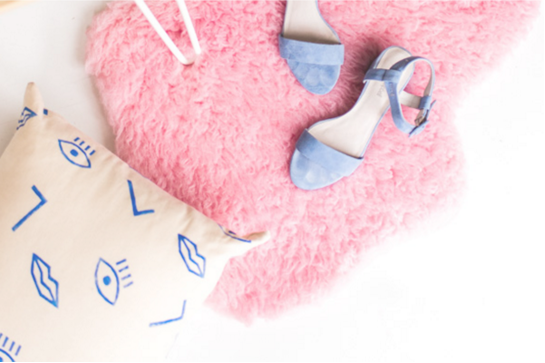 1. Start by submerging the faux sheepskin in water. Then, wring out the excess water and set aside.
2. Pour a full bottle of synthetic fabric dye into a bucket filled with 3 gallons of hot water. The hottest water you can get (just from your sink is fine – as long as it is hot).
3. Stir the dye bath thoroughly with a dowel rod or large spoon.
4. Lower the rug into the dye bath, all the way, making sure that the rug is fully submerged in the dye. Keep the rug submerged in the dye bath for 60-90 minutes. And stir every few minutes with dowel rod to ensure that the dye adheres properly. This is a lot longer than I would normally keep items in a dye bath, but I found that in this case, it needed to be in for that length of time, with the bucket method that I used.
5. Remove the rug from the dye, as you squeeze out any remaining water/dye from the rug. Lay flat until dry. Heat set in the dryer and its ready to use.