With more and more people tend to buy faux fur rug instead of real fur rugs. Then I share the superiority and inferior of it.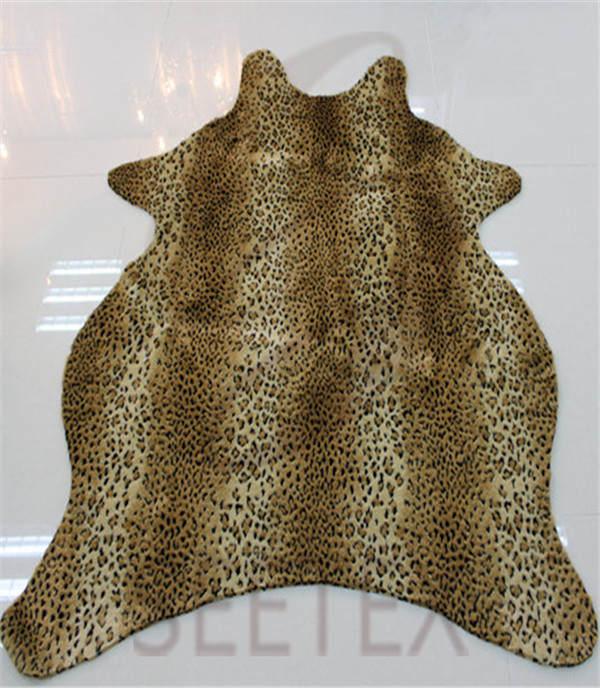 Advantages of Faux Fur Rugs
Besides the fact that no animals were harmed during the production, faux fur rugs are also easier to maintain, often washable, and do not require protection against the cold to prevent early signs of wear. Faux fur rugs are resistant to moths and are hypoallergenic. They also have excellent fire retardant qualities. Most faux fur rug designs are made of acrylic materials with a cotton backing. This allows the material to breathe, unlike natural fur. The rugs can be found in a wide array of shapes, as they are easily cut from the original material. They can also be found in a greater variety of designs including long, short, or brightly coloured: natural fur cannot be dyed. Faux fur rugs are more affordable than natural fur rugs.
Disadvantages of Faux Fur Rugs
One of the disadvantages of faux fur is its limited warmth. Natural fur provides greater heat production, offering comfort in extreme weather conditions. Also, faux fur is susceptible to frost in colder climates, whereas natural fur is able to withstand harsh conditions. Faux fur is also less environmentally friendly: acrylic and modacrylic polymer blends are derived from coal, air, water, petroleum, and limestone. Conversely, natural fur is biodegradable. The marked difference between faux and natural fur should also be accounted for. Natural fur is known for its smoothness, whereas, faux fur tends to be more coarse and may feel similar to cotton.