We see faux fur rugs in many family. Then do you want to learn more about them. Today I will share two aspects about it, which are shape and size.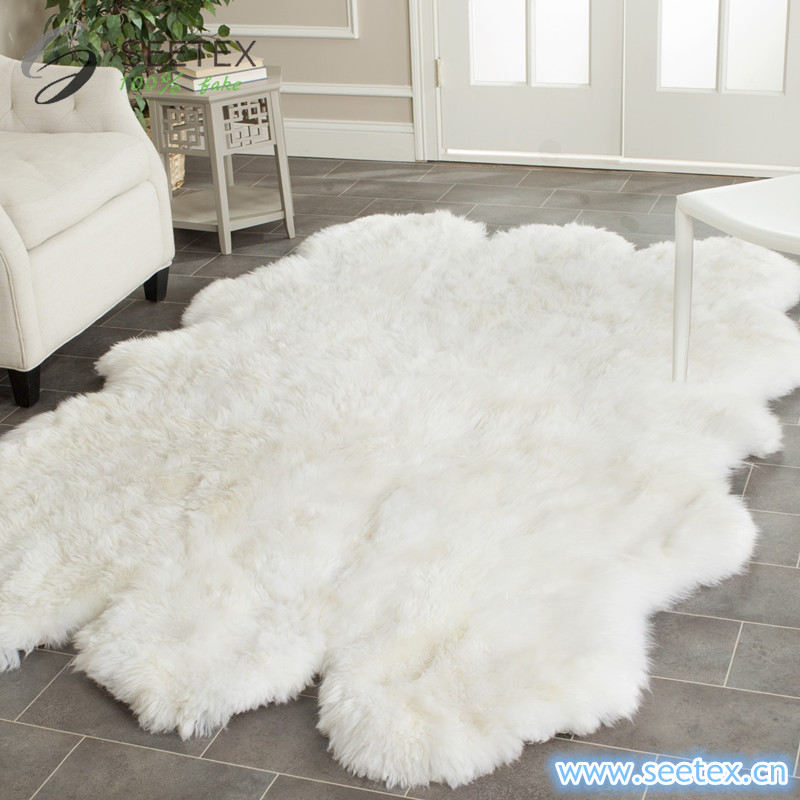 Shape
Buyers must decide on a shape for the rug. Faux fur rugs can be found in geometric shapes such as a circle, oval, square, or rectangle. Circle and oval rugs are measured by diameter, while square and rectangular rugs are listed by width. Geometrical shapes work well under dining room or coffee tables and should match the shape of the table. Alternatively, buyers may prefer a more amorphous rug that mimics the shape of an animal with long narrow curves at either end and four smaller curves at the corners to represent the legs.
Size
When searching for a faux fur rug, buyers should consider the amount of space available where the rug will be laid. This helps to determine the appropriate size. Choosing the right rug size can mean the difference between a well-balanced room and a disproportionate one. Many faux fur rugs fall under the accent rug category. These rugs are usually smaller and can add warmth to a bare hardwood floor or softness and visual interest to carpets. Other faux fur rugs are better described as area rugs and are used as the centrepiece in a room. For the most appealing look, the rug should be large enough to reach the furniture around the edges of the room.