As we have seen, faux fur is popular among people, special for sherpa fake fur.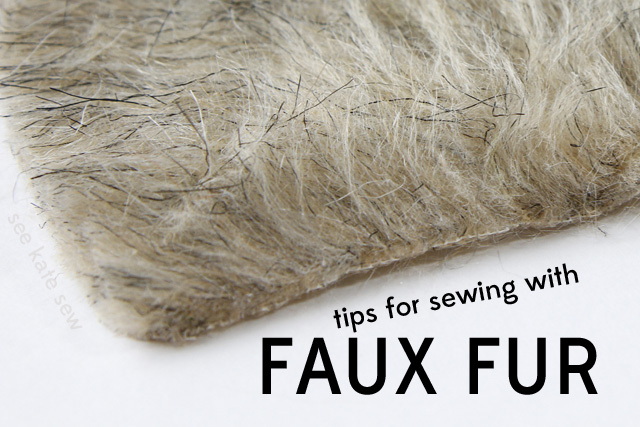 1. Pay attention to the direction of the fur as you cut your pieces. It will act like a one-way design, so you may need extra yardage to compensate.
2. When sewing a seam, brush the fur away from the seam to prevent it from getting too caught in the seam.
3. After you sew the seam, make it look more natural by gently pulling the fur out of the sewn seam with the dull side of your scissors.
4. Faux fur can get thick really quickly, so be gentle as you guide it through your machine. Using lots of pins will help compact it. You may have to lift the presser foot to get it in there. Once it's in if you're having trouble maneuvering, just sew slowly.
5. Check for pins when you're finished. And check again! Especially if you're giving the item to a child. Faux fur is so hairy which makes losing pins really easy.
6. Faux fur is messy!! Make sure to vacuum right after. You'll inevitably cut off chunks of fur and it will float all over your room. It also sticks to other fabrics, so watch out!
SEETEX, a faux fur fabric manufacturer in China, have the leading tech and manufacture high quality product. Learn more: www.seetex.cn.