One hundred readers will have one hundred Hamlet. So everyone may have different room design. Just for colors, girls may prefer pink, men may like black. Then how to design an exciting neutral room?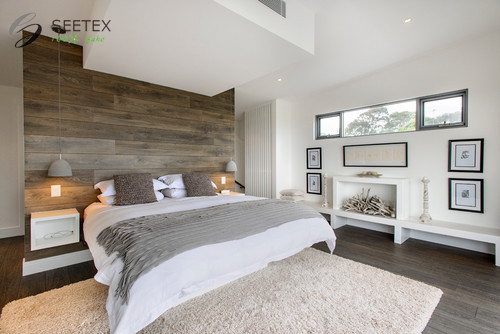 Neutral does not mean boring. In fact, neutral decorating schemes can offer not only a sense of calm and serenity but also bags of personality and interest. Decorating with neutrals also offers a certain flexibility, allowing a space to be easily changed if the mood strikes. It also provides a backdrop — a blank canvas,if you like — to make little or big changes to help bring your home to life.
Let your personality and sense of style shine through by adding tactile accents such as faux fur throws or fake fur rugs, leather furniture or on-trend cowhides for an up-to-the-minute look. This room oozes texture, with its fur throw, exposed brick wall and jute rug. Even the artwork begs to be touched.
Tip: An easy and inexpensive way to add texture is to include a jute rug. These rugs are available in many shapes and sizes and add both tactile and visual texture.